By Staff Writer Sumani Alem
After the immense success of ZAYN's debut album Mind of Mine and his sophomore album Icarus Falls, the British singer-songwriter, also known as Zayn Malik, released his third album Nobody Is Listening on Jan. 15, calling it "his most personal project to date." However, the 35 minute long album fails to strike a chord with listeners as Malik, unfortunately, has nothing substantive or meaningful to say. While a handful of the songs are memorable, the majority of the 11-track album is repetitive and tiring.
Zayn Malik, also known as ZAYN, discusses the themes of love and lust in his new, allegedly more personal album, Nobody Is Listening.
The album kicks off with "Calamity," a pure rap song in which Malik reveals the stress and anxiety he has felt since he first gained fame as a member of One Direction. Since his debut as a teenager, he has often been met with racist and Islamophobic comments from his fans and the music industry. As an added layer of vulnerability unseen in other songs on the album, he puts his Bradford accent on display as he sings, "Can I resist the dark abyss?/Leave a mark on this with no start, just exist." The song sets a raw and emotional tone for the album.
However, the rest of the songs fail to deliver anything meaningful or brave. Most of the tracks have very similar compositions and singing styles — slurred words, autotune, and only two themes: love or lust. The tracks quickly blur into one another. Admirably, Malik does attempt a falsetto multiple times, but the result is more grating than endearing. Malik does have a rich, expressive voice, but the majority of the compositions don't showcase his talent.
One of the more memorable tracks of the album is "When Love's Around," in which Syd, as a featured artist, completely steals the show. Her nearly angelic, smooth, warm voice weaves beautifully with Malik's drowsy vocals. The lyrics are simple and straightforward, but the song's relaxing vibes and tempo are addicting. Likewise, the other standout song "Unf***witable" has a smooth, easy beat that pairs surprisingly well with prideful lyrics reflecting his newfound, carefree attitude. Yet, the song leaves the listener wishing for more and wondering if Malik couldn't write more verses to accompany the tune past two minutes and 45 seconds.
Syd, though only a featured artist, stands out with her silky sweet voice in "When Love's Around."
It is refreshing to see Malik balance the romantic ("Better") with the lustful ("Windowsill") and R&B with rap, a new genre for him. However, the songs about his relationship with his partner Gigi Hadid lack lyrical depth and are egregiously uncreative and repetitive. Malik proved his impressive range and versatility on Mind of Mine, but he fails to replicate the hypnotic magic of his hit debut single "PILLOWTALK" within the lead singles "Vibez" and "Better" in Nobody Is Listening.
Malik pictured with his long-time girlfriend, Gigi Hadid.
Sadly, if Zayn Malik were not already a household name, this painfully mediocre album likely would have gone unnoticed in the music industry. Perhaps he really thought nobody was listening.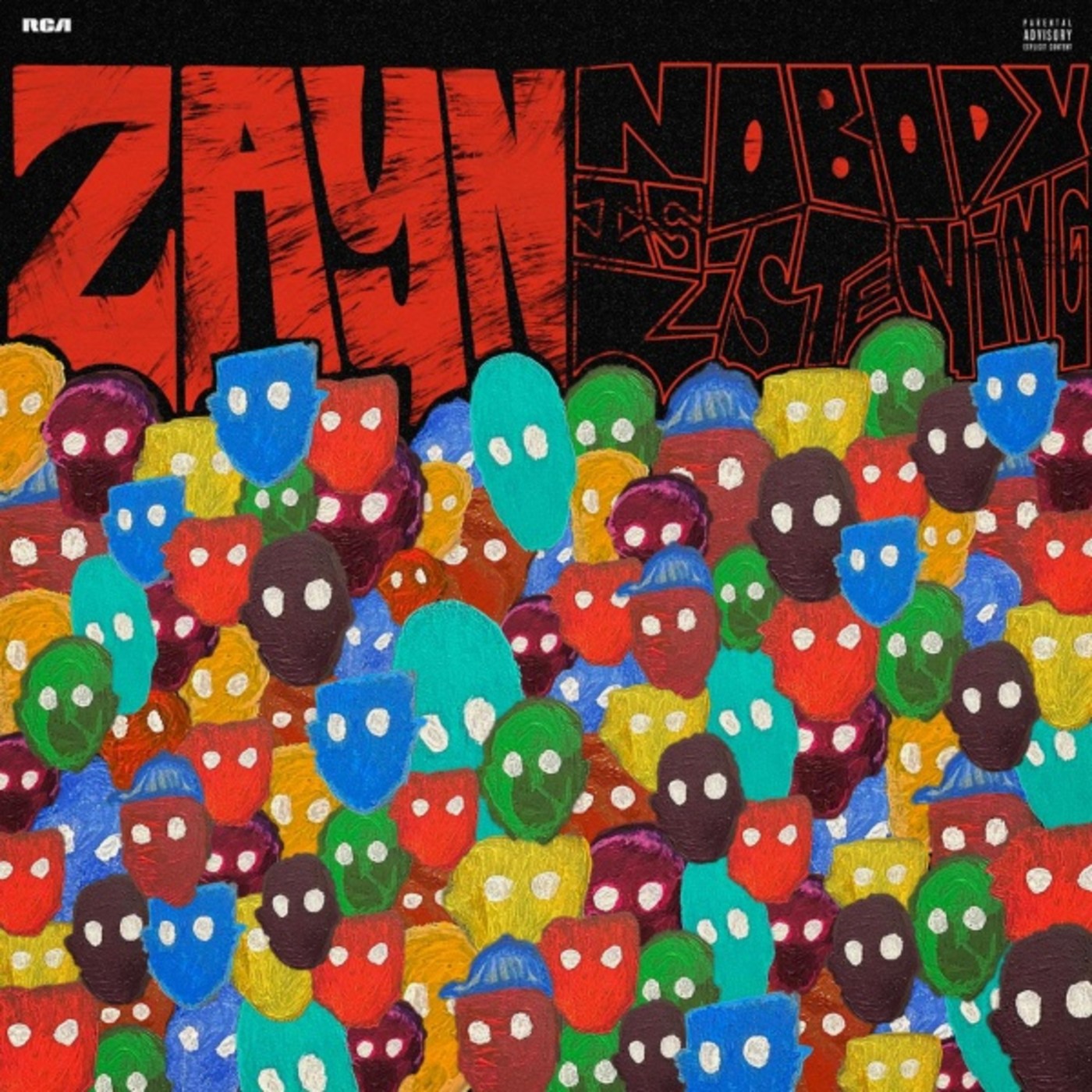 Nobody Is Listening was released to all platforms on Jan. 15.